Bureau Mobile

is a simple solution to a common problem:
sitting all day long working at a desk. It's a workstation that is intended to encourage the user to move more often in everyday office life, and not stuck in the same place for long periods.
The goal is to work better, feel better and live better with an office that moves with you.


Year
2022

Type
Concept

State
Prototyping



By changing the working position and perspective throughout the day, our brain can be relieved.


The project combines the mobility of a workplace, with the simultaneous power supply of work equipment.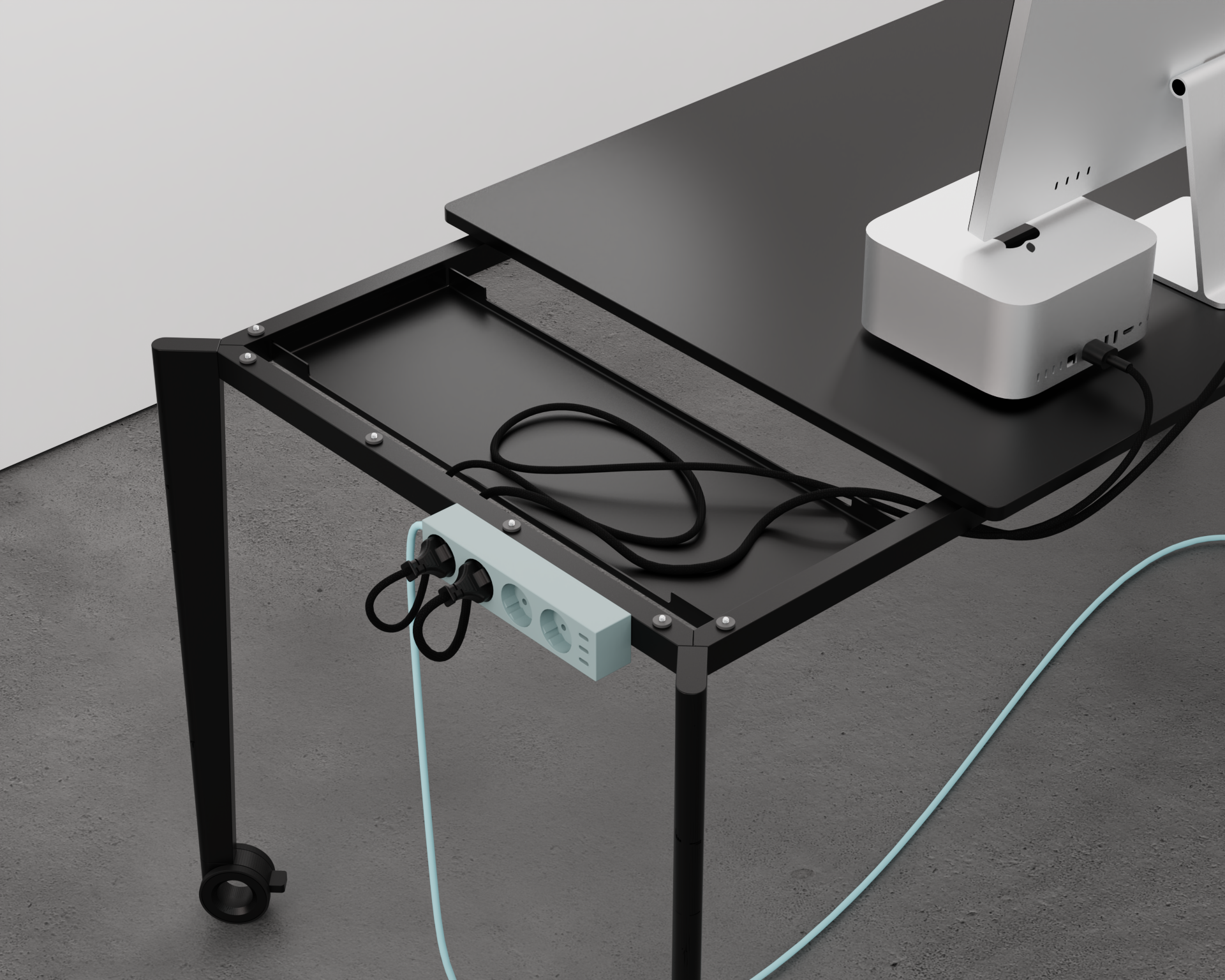 A tray for cable management is attached to the frame structure with magnets, and can be positioned as needed.
The cable and the multi-plug are designed in an eye-catching color, to prevent tripping over it. Also in this case, magnets give the user the freedom to place the component as desired.